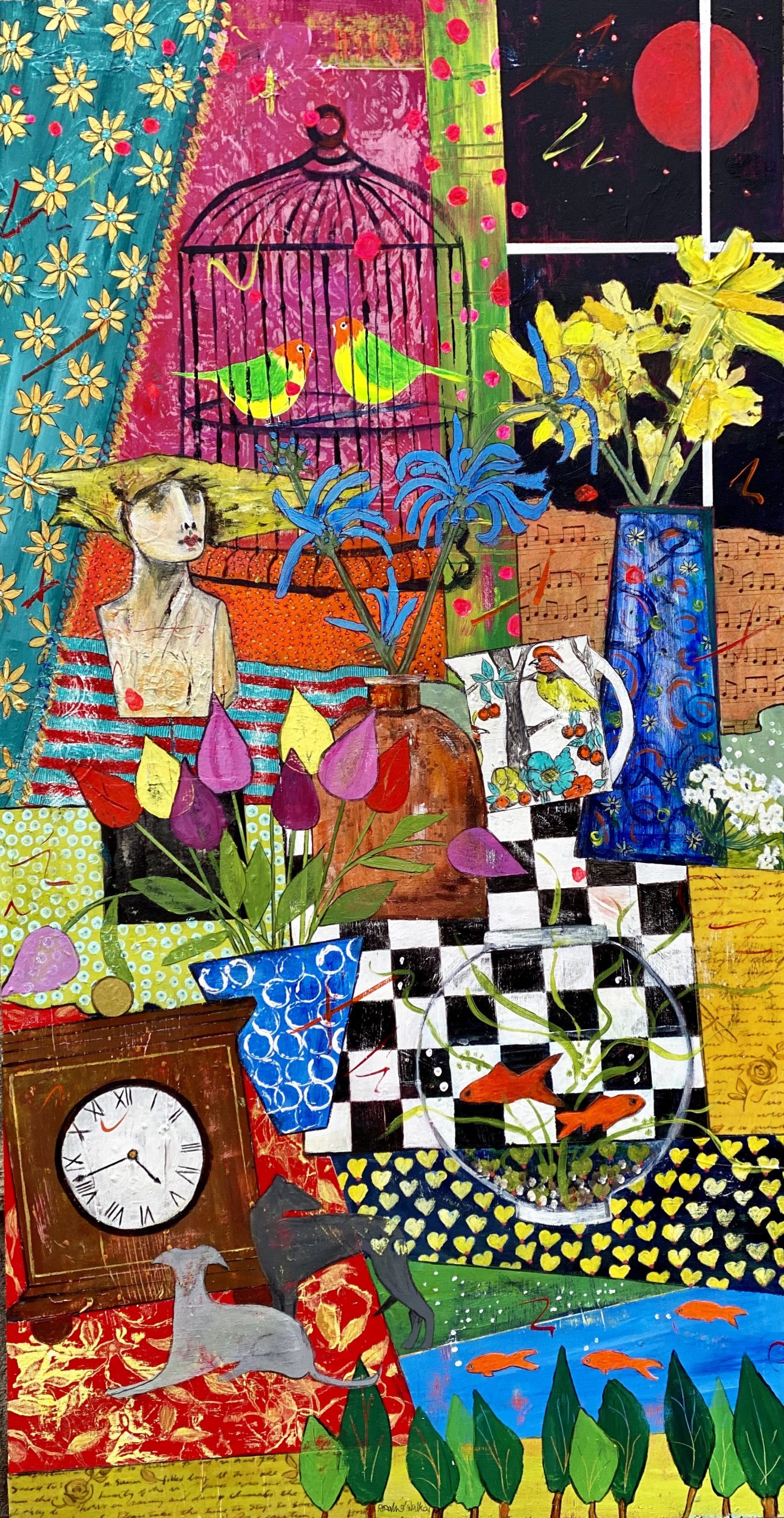 And Time Stood Still
63cm by 84cm
This particular painting is heavily influenced by the opportunity that I felt I had to experience a quieter way of being during the Covid-19 pandemic restrictions/lockdown.  
I was unable to go into the gallery as it had to be closed temporarily. Although life became quieter,  I could not initially paint despite trying. I didn't feel motivated and was concerned with listening to news bulletins about what was happening in the UK and the world in general with the Covid19 virus. After a week or so though, I felt that we should take a more balanced approach and became less obsessed and listen to less news.
At that time I began to feel like painting again…I actually think my mind/brain remembered a period from previous decades before the internet and before everything kind of took off at a pace – I settled into a slower time frame. Hence, the internal/indoor  scene in the main body of the painting that we are all now confined to; the dark window top right  where the outside world is a dark, dangerous and frightening place – even the moon is not bright – and the landscape and dogs and fish at the base of the painting…I guess I mostly missed walking by the sea, on the Pentlands…so a reminder of all that being out there.
Time became less important, nothing to hurry for, no meetings in my diary…hence the title 'And Time Stood Still'
Sold